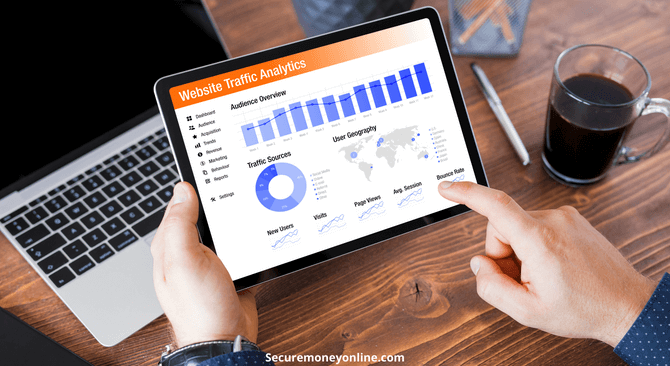 Behavior
Demographics
Geo
All traffic

The right answer is All traffic

Reason Why All Traffic Is The Answer
All the websites that send traffic to your website can be found under the "Referrals" tab in Google Analytics. You can also reach "Referrals" through the "All Traffic" tab under the "Acquisition" tab that can be found on the left pane of your google analytics dashboard.


FAQ

What Are The Best Ways To Get Web Traffic For My Web Site?
There are a lot of free ways to drive traffic to your website but I will be listing both the free and paid methods below.

1. Research your competitors and write a more detailed post than they have written: Doing this will cause you to get tons of natural backlinks and you know what that means right?

You getting a backlink from an authoritative site will not only transfer some link juice to your site, but it will also pull tons of traffic.

However, the backlink will have to be a do follow backlink for you to be able to share in the link juice. The fact still remains that you will experience a spike in your website visitors.


2. Blogger Outreach: With a service like fatjoe, You will be able to build quality backlinks to your website which in turn will lead to traffic.


3. Youtube channel: Owning a youtube channel related to your niche can also cause a spike in traffic to your website. You want to make sure to always include a link to your website in the description of every video you publish.


4. Stealing your competitor's traffic: You steal your competitors traffic by using an SEO tool like Semrush to monitor their source of backlinks. Who knows, you might actually be lucky to find a broken link that you can take advantage of.

Aside that, you can reach out to the website owner, offering to guest post on his/her blog.


5. Forums: Participating in forums like reddit and quora can also increase a website's traffic.


6. Social media platforms: Owning personal pages on social media gives you the opportunity to share your thoughts and ideas with the public.

However, if there are groups related to your niche on these social media platforms, make sure to join them and always give solutions or answers to every question asked.

If you do this continuously, the members will see you as an authority in your niche and might want to view your profile which of course, is a welcome development.


7. Facebook ads: Running facebook Ads to your website is something you definitely know would lead to a spike in your website visitors.


8. Google ads: Google ads also functions as Facebook ads but the difference is that google ads is more expensive compared to facebook.


9. Craiglist: Using eye catchy banners to make posts on craiglist will also get more people to click on the image.
Of course you want to make you hyperlink the image before publishing the post.


10. Owning a space on quora: creating and publishing helpful posts on you quora space will help build your space followers which in turn will lead to traffic.


11. Creating a post using the linkedin article writer feature: Very few people know about this trick, but this will help your content go viral more than when you use the normal linkedin post feature. Cite the image below.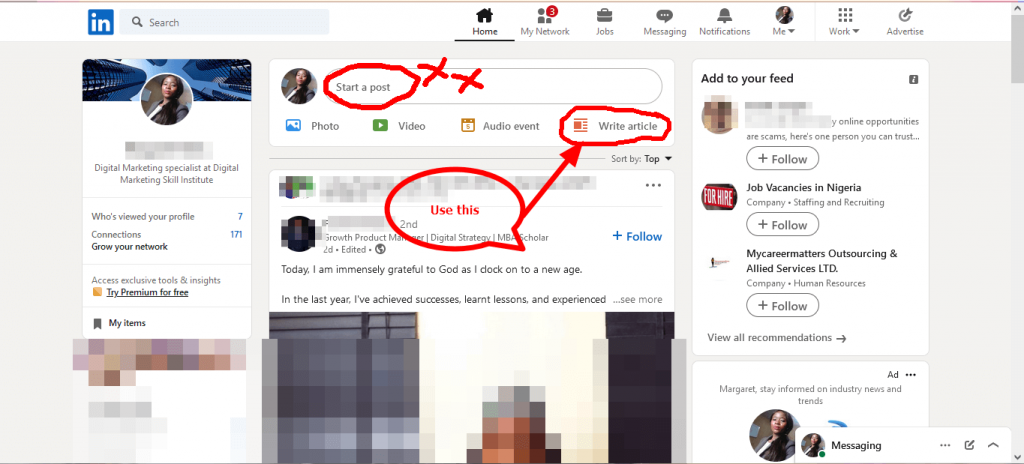 12. Podcasts: Going on a podcast does not necessarily mean you should create podcasts. Taking advantage of those that are already in the industry and appearing as a guest on their podcast, is one strategy you don't want to miss out on.


You usually get at least one backlink as a bonus in the show notes; which can increase your ranking on search engines.


13. Pinterest: Pinterest is another platform you don't want to take for granted. Creating a lot of pins per day in your niche will lead to tons of traffic. You also want to make sure to use a business pinterest account.

By using a business pinterest account, you will be able to use the analytics feature which is really good as it would let you in on what's working and what's not.



14. Reddit: Reddit is another platform you should consider. Join forums and answer questions.
Another means people use on reddit is sub-reddit. Sub-reddit is just like a facebook group in Reddit.

If you can garner enough members in your subreddit, then you will be sure to have tons of traffic to your website.


Although for you to be able to create a sub-reddit, you need to have at least 10 Karma.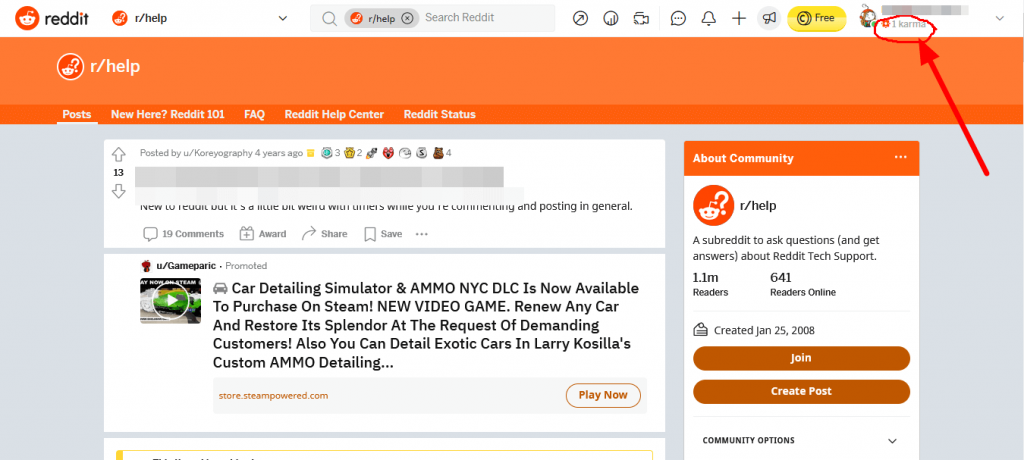 Building your karma might take a long time but with help of the video below, you will be on your way to earning your first karma.


15. Long Tail Keywords: Using LSI keywords on you H1, H2 title, has proven to work over and over. You don't actually want to compete with the big boys by using a short tail keyword.


Instead of targeting a keyword like: "credit card", target a keyword like: "why credit
cards have annual fees"
Using a longtail keyword gives you more ranking opportunities than using a short tail keyword. So, you want to make sure to adopt this strategy.
How Do I Find Out How Much Traffic A Site Gets?
You can use sites like Ahref, Semrush or Similar web to know how much traffic a website gets.


What Are The Best Ways To Drive Traffic To Your Website For Free?
There are actually a lot of ways to drive traffic to your website for free. And they are:

1. Joining groups related to your niche on major social media platforms: When you do this, you must make sure to give answers to various questions asked.

When you do this, people in the group will perceive you to be an authority in your industry and they will decide to check out your profile.

Obviously, you would have included a link to your website and they might decide to check you out.



2. Joining forums like quora, and reddit: When you join these forums, you are expected to give answers to questions related to your niche. The more answers you give, the more authority you will build on the platforms.

In a day, you are expected to give about 25 answers. If you do this continuously for a month, you would be surprised by the number of views you have garnered.

Though, during this period, you are not expected to include links to your website as Quora is yet to see you as an authority.

After the first month, you can start including links to your website in your answers, but also make sure to give a very detailed answer. That way, quora won't think you are trying to spam the platform.

Also remember to add images that best suit the question asked. Include images in your answers as they will appear attractive in the eyes of people, thereby forcing them to click and read your answer.


What if it's an affiliate link?


Please, don't make the mistake of posting your affiliate links on there. You can write a post about that product on your website, then include the link to that post in your Quora answer. However, you can also use an email marketing platform like systeme.io to create a landing page that you can send them to.

Obviously, you would have built your funnel before considering sending traffic to your landing page.

After you must have done this, they will get an automated email containing your affiliate link.


3. Owning a youtube channel related to your niche: creating content around your niche on your youtube channel and also including a link about the same topic in your video description will also send tons of free traffic to your website.

Considering the number of users youtube has, it's actually an opportunity you don't want to miss out on.


4. Email List: Building an email list from the go means you have dedicated readers you can send link of an updated post to.

If you include a push notification or a newsletter plugin on your website, you would be able to collect emails of your website visitors which in turn will lead to traffic.


What Are The Best SEO Strategies To Increase The Traffic Of A Website?
Off-page SEO and Onpage SEO are the best SEO strategies that can help increase the traffic of a website.


What Is Considered Good Website Traffic?
20,000 monthly traffic is considered a good website traffic most especially if you are just starting out.


How Do I Get Better Traffic For A Website?
The Best method is SEO



Read also:
7 most powerful local SEO strategies your competitors are using in 2022

How Can I Bring Traffic To Affiliate Links?
Over time, a lot of affiliate marketers have utilized Google ads and owned a youtube product review channel; but the truth is, there are influencers and vendors in your niche that already have an email list of your target audience.


Since affiliate marketers found this out, it has been their favorite strategy of killing it in affiliate marketing.


All you just need to do is pay these vendors, and they will send emails to your target audience.


It's now left for you to utilize this great opportunity by providing the vendor with a link to your freebie offer that your target audience would not be able to resist.


This way, they will be able to input their emails and it will end up being a win-win situation, You got their emails and they got your irresistible freebie offer delivered.


By doing this, you are also building an email list with a high conversion rate. When next you want to promote similar products, you won't have to pay any vendor.
You will just send messages to the people already in your email list.


How Do I Get Free Affiliate Traffic?

You can get free traffic to your affiliate links by:

participating in forums like Quora and Reddit.
Owning a youtube channel related to your niche
Joining Facebook groups in your niche
Owning a Pinterest account and making at least 20 pins a day in your niche. Do not forget to optimize the pins for SEO.


How Can I Increase The Organic Search Traffic To My Site?
You can increase the organic search traffic to your site by carrying out a proper on-page and off-page SEO on your website.